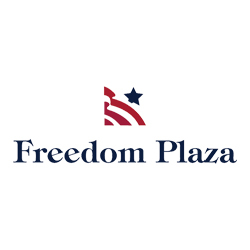 CERTIFIED NURSING ASSISTANT - CNA
Sorry, this job has expired.
Sun City Center, FL
JOIN OUR FAMILY TODAY! You'll find our environment warm and welcoming.

Freedom Plaza Sun City is a Life Care Community making aging in place simple. Our beautiful campus has its own golf course and tennis club. We are situated between Tampa and Bradenton and offer 4 levels of care, residents seamlessly transition from independent living to assisted living, memory care and skilled nursing care as residents' health needs change.

We offer competitive wages, a rewarding experience, flexible schedules, and an excellent benefit package. Our compensation package is designed to benefit Freedom Plaza employees personally and professionally.
• Medical, Dental and Vision
• Matching 401k
• Paid Time Off (PTO)
• Holiday Pay
• Employee Assistance Program (EAP)
• Opportunity To Expand Your Career Path
• Awards and Recognition Programs

* Part-time benefit eligibility (must work 20 -29.99 hours per week)

Job description:
Certified Nursing Assistants help licensed nursing staff perform routine nursing duties and activities of daily living within the Long Term Care, Short Term Rehabilitation, Assisted Living, and Memory Care Units. CNAs are responsible for delivering quality care to the residents of the community, encouraging independence and ensuring each resident's physical, social, cultural, intellectual, and mental well-being.

Enjoy a spectrum of nursing that is beyond a hospital setting. You'll be caring for the same individuals each day, becoming part of their extended community family.

CNA services include but are not limited to:
• Communication skills including giving report to on-coming caregiver
• Observation, reporting and documentation of client status and the care of services provided
• Reading and recording temperature, pulse and respiration
• Basic infection control procedures
• Recognition of emergencies and applicable follow-up within the Home Health Aide / Certified Nursing Assistant scope of performance
• Physical, emotional and developmental characteristics of the population served, including the need for respect for the client, his/her privacy and property
• Appropriate and safe techniques in personal hygiene and grooming, including skin care; oral hygiene and care of dentures
• Safe transfer techniques, including use of appropriate equipment and ambulation

Experience requirements:
• One year of experience for first shift
• PRN POSITIONS: One-year experience in this environment

Qualifications:
• CNA Florida license indicating completion from an approved institution is required

**Please include your phone #
Our response time is usually within 24 hours.

We welcome you to apply today. Our senior residents are looking for trusted associates like you.

We are an Equal Opportunity Employer, providing a foundation for success and foster a sense of trust where all employees can rely on one another to accomplish any task at hand.
18307